As global health programs increase in popularity among students based in the Global North, an important conversation around "voluntourism" and intentionality in international health-related programs has emerged. Voluntourism often consists of students engaging in short-term volunteer work that they are not professionally, socially, or culturally equipped to take on, and – though well intentioned – often perpetuates hurtful stereotypes that low and middle-income countries need help from high-income countries. At their worst, global health voluntourism programs may offer students opportunities that end up harming patients and other community members. The pitfalls of voluntourism have been widely critiqued, including through popular satires such as the "Barbie Savior– The Doll That Saved Africa."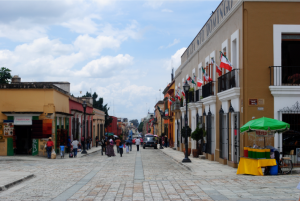 How then, as an organization that promotes global health education, does CFHI make sure that our programs – as well as health-related global education programs more broadly – are ethical in theory, approach and practice? Part of the answer to that question is by getting global health organizations on the same page, ethically, and giving them the guidelines needed to run quality health education programs abroad.
CFHI Executive Director Jessica Evert, M.D. has recently co-authored two sets of internationally recognized guidelines for health-related experiences abroad which outline standards in programming that can improve global health programs for students and global partners. These guidelines shift the focus of global health programs away from hands-on clinical work (which can be dangerous and have long-lasting negative impacts for patients and visiting students) and toward cultural and contextual education of healthcare in different settings globally, as defined by local experts and community host partners. They also provide key frameworks for establishing long-term partnerships with host communities rooted principles like reciprocity, local leadership, and fair trade.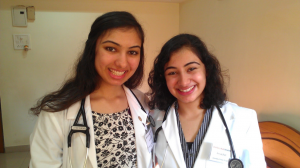 Guidelines for Undergraduate Health-Related Experiences Abroad was released by The Forum on Education Abroad, a conglomerate of US colleges and universities, organizations and foundations aimed at establishing standards of best practices in international education programs. Their newly updated set of guidelines is the first of its kind set forth by the Forum and is meant to be used along with the Standards of Good Practice for Education Abroad in order to promote ethical practices specific to health-related international education experiences.
In addition to the Forum Guidelines, Dr. Evert also recently co-authored the article "Guidelines for Responsible Short-Term Global Health Activities: Developing Common Principles" in Globalization and Health, which helps to summarize existing standards and guidelines in the field.  With the release of both sets of guidelines, Dr. Evert and colleagues focus on creating a common ground between institutions and organizations involved in global health education. With clear and concise standards of best practices in global health, organizations are given the opportunity to improve the ethical standards of their programs, and to keep the best interests of host partners and student trainees in mind.
By contributing to standards of best practice in global health education, CFHI is challenging the narrative around health-centered international experiences and pushing other global health organizations to do the same.