Homosexuality is illegal in Uganda, but homosexuality is also illegal in 69 other countries worldwide, and the practice of labeling individuals as homosexual, gay, or lesbian was traditionally not a part of Ugandan culture. This topic was not politicized, and Ugandans accepted different practices. Recently, however, LGBTQ+ Rights in Uganda have become a prominent issue in politics and in the international media. In 2009, MP David Bahati proposed the Anti-Homosexuality Bill and in February 2014, it was signed into law by President Museveni. The Ugandan constitutional court struck down the law in August 2014, but civil rights activists say the situation for LGBTQ+ Ugandans is still worse than it was before the law. LGBTQ+ individuals, numbering around 500,000 in Uganda, often face consequences if they reveal their identity, so discussions about sexuality are rare.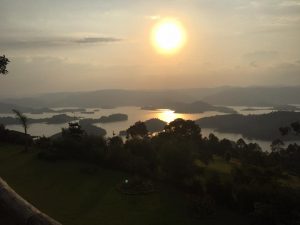 While in country, focus on your safety and trust your gut. It is usually best to avoid questions about your sexuality and be ambiguous if asked. Please respect the local culture and assess who you are speaking to. Also, remember that travelers to Uganda often don't face the same discrimination that locals do. As someone with "tourist privilege," you may have slightly greater freedom of expression, but your actions may have repercussions for the locals you engage with, so please take that into consideration.
Traveling is always challenging, and LGBTQ+ individuals often face additional levels of complexity. The followingresources will help you to educate yourself on the local culture and social context. There are a wide range of resources available that will allow you to better understand the political climate and cultural nuances of a country. Some resources to explore include: ilga.org, the US State Department, the Geert Hofstede Center for Cultural Insights, the CIA World Factbook, alturi.org, ilgta.org, and HSBC Expat Explorer. It is also a good idea to register yourself with the State Department so they're in a position to advocate for you. Staying in touch with friends and family back home who know your identity often helps travelers as well. Skype, Whatsapp, and Viber are good options for this.  
We also want to make explicitly clear that CFHI does not agree with or condone any discrimination based on sexuality. Our partners in Uganda are welcoming and do not practice discrimination, and students have not experienced any issues in the past. However, understanding the local context regarding LGBTQ+ rights will help ensure that there are no incidents in the future.
For more information, please refer to the following sources:
The OSAC LGBTQ Guide to Travel Safety
The State Department's Website for LGBTI Travelers
The International Policy Digest's Article on the Origins of Uganda's Anti-Gay Law