The Early Days of CFHI Featured at San Francisco Film Festival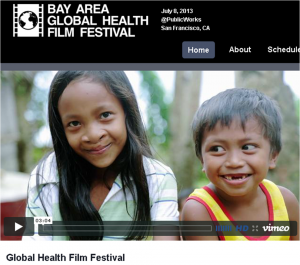 This past July the documentary film "The Most Distant Places" was featured amongst others at the Bay Area Global Health Film Festival. This story, directed by Mike Seely, is depicted from the perspective of Ecuadorian doctor Dr. Edgar Rodas, then a medical school Dean in Cuenca, Ecuador. The film chronicled the importance of constructing a mobile surgical clinic and the team involved in bringing mobile care to remote communities in Ecuador.
The film festival was organized to shed light on a critical message in need of a strong voice: access to the most basic surgical care is a human right, not a luxury. Dr. Rodas shared his story and expressed an unwavering commitment to his fellow Ecuadorians. As the film came to an end and the audience allowed the weight of the story to settle, he delicately reminded everyone that every effort produces a result. These efforts would eventually result in CFHI- Child Family Health International as we know it today.
A Chance Meeting
As I sat across the table from Dr. Evaleen Jones, CFHI's Founder and President, I marveled that even after twenty-one years, she tells the story of CFHI's beginning with energy and excitement. She reminisced about her time in Ecuador as a third year medical student at Stanford University School of Medicine. At the time, Stanford University did not readily offer International Health opportunities abroad with a student focus. To best serve patients living in densely populated Latino communities within the Bay Area, Evaleen knew that Spanish language and cultural competencies were essential. And so, with only a modest amount of money she embarked on her first adventure abroad.
Once in Ecuador, Evaleen's efforts to connect with local physicians led her to Dr. Edgar Rodas, the doctor who would be featured in the Distant Places film many years later.  She came to know him as a simple man who exuded a deep-seeded commitment to the well-being of his fellow countrymen.  As a surgeon he rejected the notion that a person cannot have an operation simply because they don't have enough money. Regardless of the enormity of such an undertaking, he felt the status quo would not suffice.
As chronicled in the film, Dr. Rodas' goal was to build a mobile surgical clinic. Evaleen, sensing the strength of his presence and understanding the value of his quest, jumped in headfirst and agreed to return to the States to arrange funding for construction of the mobile clinic.  According to Evaleen, "There are some people who you can sense very quickly are special individuals." Even after only a week of knowing Dr. Rodas, she allowed her instincts to propel her forward.
CFHI Begins
The start of her fourth year in medical school Evaleen hit the ground running. Every conceivable connection was utilized- donations of all kinds– designing and constructing a surgical clinic, shipping the mobile unit. Evaleen's fearlessness in asking gave her the edge that ultimately convinced others to help. Each someone told her "absolutely not Evaleen, this is impossible," it motivated her to continue.
It was during this time that CFHI came to life. Approaching potential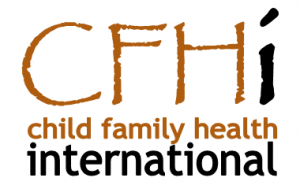 donors as a recognized NGO lead to greater success. Evaleen had also not lost sight of her original intentions: CFHI was to be a platform to provide medical students (and later students of varying fields interested in health) with learning opportunities abroad, and to increase language and cultural competencies. Dr. Jones states again and again that the world is a classroom and students should pay for the privilege of learning.  Uniquely CFHI, she also saw that students could be a sustainable source of support for locally-run health care efforts that don't breed reliance on Western 'aid.' While placed in the global classroom, students are encouraged to open their minds and listen well, and let the world change them. Even with the passing of time, Dr. Rodas and Dr. Evaleen Jones remain faithful to their belief that, "It has always been about the people, not the projects."
–Lyndsey Brahm
Special thanks to CFHI alumna and volunteer Lyndsey Brahm for her work on this post.  Lyndsey will be attending the University of Copenhagen, School of Global Health in 2014.
Have some ideas and interested in blogging for CFHI?  Email info(at)cfhi.org for details.