by Robin Young
Associate Program Director, Africa and Asia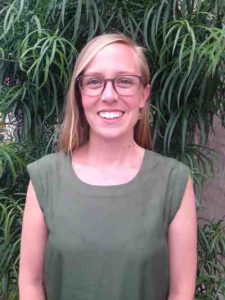 As a nonprofit organization offering international health programs to students, is it our job to incorporate social justice into our work?
How can we bring feminist perspectives into our programming?
Does research coming out of "the Academy" in the United States apply to our partners and colleagues in the Global South?
These are the types of questions that were explored at the annual International Association for Research on Service Learning and Community Engagement (IARSLCE) conference, held in New Orleans.
IARSCLE is an international non-profit organization devoted to promoting research and discussion about service-learning and community engagement, aimed to advance understanding of scholarship from international perspectives.
At CFHI we offer service learning components in many of our programs for health students whether it is engaging with an ongoing, locally-led nutrition project in southwestern Uganda, or offering educational trainings to youth in an addiction rehabilitation center in Delhi, India. A lot of what we know about best practices in service-learning come from members of the IARSLCE community.
CFHI has recently played an instrumental role in bringing patient safety (and specifically, service-learning projects in which under-qualified students practice medicine beyond their level of education) into focus within the IARSLCE community, highlighting important tools such as the Global Ambassadors for Patient Safety (GAPS) modules, among others.
This year, CFHI presented a session called "From Research to Practice: Service-Learning in Healthcare Settings," which allowed us to explore the case for general and program-specific learning competencies; explore the ethics of global health service-learning through the lens of case studies; and climb into best practices that prioritize both patient and student safety in healthcare settings abroad. As is always the case when surrounded by brilliant colleagues, it was an opportunity to share knowledge and resources and continue to think about how CFHI and other program providers can ensure that we are helping students to be prepared for their global health experiences.