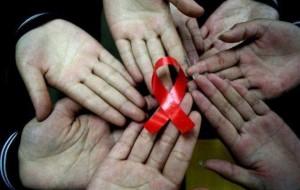 On this 30th anniversary, World AIDS Day gives us a time to pause and take in the enormity of this disease that has ravaged so much of humanity.  There will be much written today about how we are turning a corner and that the epidemic is showing signs of coming to an end.  It is important to celebrate and salute the great accomplishments in the fight against AIDS but it is also important to note that we are a long way from taking a victory lap.  We do need to build momentum in the fight, so the accolades are helpful as long as they help generate enough buzz and enough energy to follow through by implementing and building on the advancements that have been made.
Unfair
The latest numbers show that there are about 34 Million people with HIV world-wide.  At CFHI, because of our international partnerships, we are acutely aware that among all the world's AIDS statistics it is particulary sobering to note that 60% of all cases are in Southern Africa and that South Africa has the horrible distinction of being the country with the most cases.  Also it is important to note that statistics shoe that among all Asian countries, India has the most cases.  When we look at global health disparities in general, we see how unfair the realities of burden of disease and access to healthcare are but in the context o this particular disease, it is somehow even more shocking. Try to take some time this World AIDS Day to educate yourself.  The World Health organization has a wealth of information, you can start at this link.
One of the great privileges for me as part of CFHI, is the opportunity I get to visit doctors, nursers, and other healthcare workers in the field.  As you really cannot even begin to imagine, communities where the prelevance of HIV/AIDS is very high, are impacted in a variety of ways.  On World AIDS Day, I think back on the doctors and nurses in hospitals that are inundated with patients due to the epidemic yet they still push on, they still show up even when success is not a common part of their day.   Finding local health professionals who are dedicated to their own underserved communities and trying to support them in their work is at the heart of what we do.  We see them in hospital wards that are overflowing, we see them on strenuous trips to rural areas to test, educate, and treat -thus making treatment and  healthcare accessible to  more of the population.  We see them in hospitals where the staff room has become a small ward or infection control area thus leaving them spending long hours working with no place to go for a break.  We see them in clinics working tirelessly as as line of patients stretches out the door and down the street, more than a city block.  We see them morn the loss not only of patients but of so many of their colleagues, and yet they continue.  We see them in these situations every day, and we see them more dedicated and more earnest in their efforts each day.  These are real heroes in this global fight and we salute you on this World AIDS Day and we pledge our continued efforts to help support and champion your work.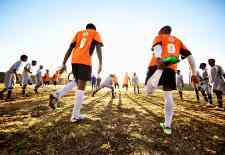 On this World AIDS day, 2011, it is particularly wonderful to note that a new film is debuting in South Africa.  Inside Story: the Science of HIV/AIDS will be premiering across South Africa.  A wonderful attempt to target the exact population that the epidemic is targeting –young people.  Using live action, computer animation and, yes, football (soccer), the goal is to educate through entertainment.  Actors from different African countries are participating in hopes that the film will gain audiences across Africa.  In addition to a love story and a sports story, the film shows through animation what is happening inside the body as HIV and AIDS run their course.  The effort deserves a two thumbs up even though we have yet to actually see the whole film.  We hope that this film can be more effective than any drug at combating the disease.