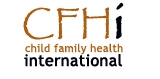 CFHI and SNMA have teamed up to present this new and specialized program that offers participants the opportunity to participate in a 2-week global health program in the city of Oaxaca Mexico!
The Student National Medical Association (SNMA) is the oldest and largest, student-run organization focused on the needs

and concerns of medical students of color.  For over 40 years SNMA has been dedicated to ensuring culturally sensitive medical education and services.  For 20 years, CFHI has been offering Global Health Immersion programs designed to help students appreciate the role that culture plays in health and healthcare.  By teaming up, CFHI and SNMA hope to make a Global Health experience accessible to more students.  This special 2-week program, previously open only to SNMA members, is now open to all health science students.  Space is limited so apply early.
The SNMA-CFHI 2-week Urban Primary Care in Oaxaca program aims to introduce students to the cultural competencies that are crucial for effective health care professionals. This program is tailored for those who wish to increase their cultural and linguistic competency as well as their understanding of the health factors affecting Latinos.
Oaxaca is an excellent setting for studying the healthcare system of Mexico and the healthcare practices of the population.  Students often hold the false assumption that the healthcare is available to all, but find in Oaxaca that poor and rural populations are increasingly unable to compete for scarce health resources.
CFHI programs offer participants the opportunity to learn more about health issues that transcend national borders, class, ethnicity, and cultural divisions.  By participating in CFHI's global health education you will gain a unique insight into healthcare systems of developing countries and increase your cultural competency. Increasing one's awareness of other cultures (cultural competency) is becoming increasingly relevant for healthcare professionals as industrialized countries become more ethnically, culturally and linguistically diverse. Click here to read an article and learn more about why cultural competency is important for today's healthcare workforce.
The program dates are June 3rd to June 18th. Please visit the CFHI website to learn more.
We look forward to having you join our grassroots work to build a global community in support of better healthcare for underserved communities and more globally aware health professionals!