Internationalized Medical Education: How do we develop competency-based education and realize its full potential?  UN-recognized NGO Child Family Health International (CFHI) has been running global health education programs for over 20 years.  We have seen a lot along the way since our beginnings in a small garage in the San Francisco Bay Area.
Global Health and Study Abroad See Upward Trends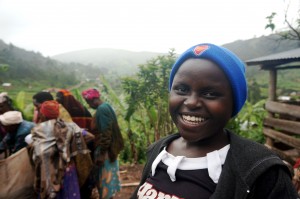 Fast forward to 2014.  Global health has become a buzzword, conjuring up images of Bill and Melinda Gates projects and Partners in Health initiatives.  Once a field that rallied for press, global health is receiving increasing limelight.  Take a look on the Kaiser Family Foundation webinar on U.S. spending towards global health initiatives or the entire Center for Global Development event devoted to discussing Best Buys in Global Health. Global health teaching in undergrad and medical curricula is also increasing and the 2013 Open Doors Report on International Educational Exchange, states study abroad by U.S. based students is steadily increasing and is at an all time high.   The Association of American Medical Colleges data demonstrates that 35% of US medical students participate in international experiences.  Spurred by increased participation, global health education is evolving from a phenomenon of one-off volunteer experiences to a field of educational theory and practice, shaping the world's next generation of healthcare providers with skills demanded by an increasingly inter-connected world.
Looking at Competencies in Medical Education & How Students Engage
A study in the journal Academic Medicine shows the structure of global health programs, the degree to which they are imbedded in local health care systems, and having a capacity-building agenda, affects what students learn.  In an era where competency-based education is dominating pedagogy in medical education, we must leverage the richness of global health experiences to meet accreditation standards and competency-based outcomes.  Like studies have shown and CFHI's 7,000 alumni can attest, global health exposure and international experiences make for better practitioners and global citizens.  CFHI's approach leverages asset-based engagement and encourages students to "Let the World Change YOU."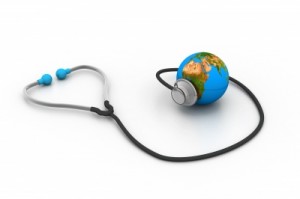 As we strive to meet demand and look at the nuances of programming, we must continue to examine students' international experiences. This month thousands of international educators will gather at the NAFSA conference and discuss these topics at the Colloquium on Internationalizing Education for the Health Professions.  Here and on our own we must consider key questions—what competencies does a globalized health practitioner need?  What competencies are nurtured during global health programs? How do we wed international global health and what is taking place in our own back yards?  Just as important, not all global health experiences are created equal.  As educators and leaders in the field, we must advocate for socially responsible and ethically sound approaches to placing students in health settings abroad.