Child Family Health International (CFHI) at 20 years old continues to be the gold-standard in forward thinking and innovative frameworks in global health education.  CFHI provides community-based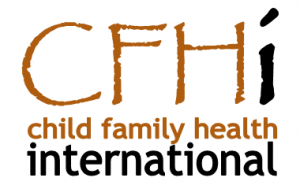 education alongside local professionals via clinical and public health experiences for students and those interested in learning more about medicine and health-related fields, with more than 20 programs in 6 countries.  Programs cover a variety of topics from maternal health to palliative care.
What Makes CFHI Different?
After all these years CFHI remains unique, continuing to challenge paradigms in global health and advocating for local communities. CFHI partners with communities that are considered low-resource and underserved by global financial standards.  Rather than focusing on what is lacking, however, CFHI helps to identify community strengths, ingenuity, and passion.  In close collaboration with local teams, CFHI creates programs and funds community health projects identified and carried out by local teams. This practice is based on the asset-based community development approach, formalized at Northwestern University.  The CFHI approach positions local health practitioners and patients as the 'local experts'—presenting global health realities through authentic experiences that help shape and transform young people who are interested in global health, equity, and global citizenship.
Not Just Talking the Talk, But Walking the Walk
Importantly, CFHI is a staunch proponent of compensation for local community contributions and practicing financial justice.  Uniquely CFHI, 50% or more of student program fees go directly to the communities they will be visiting, benefiting the local economy at large and specifically undeserved health systems.  CFHI is an active affiliate of Consortium of Universities for Global Health, United Nations ECOSOC and has authored literature about global health educational curriculum development at undergraduate and graduate levels.   CFHI encourages students to "Let the World Change You" in preparation for being a part of socially responsible, sustainable change they wish to see in the world.