Mother's Day post by Jessica Evert, MD, CFHI Executive Director
It's been said that "having kids- the responsibility of rearing good, kind, ethical, responsible human beings- is the biggest job anyone can embark on" (Maria Shriver). The challenge of mothering is monumental, yet there are precious pieces of this world that aid us in the journey. For me, one of those pieces is Child Family Health International (CFHI).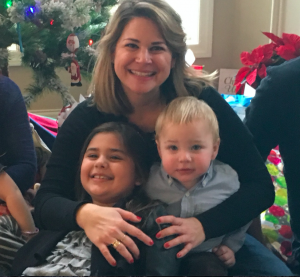 Through my involvement with and support of CFHI, my daughter has come to learn about a world beyond her imagination and comfort zone. I have been able to support mothers in 10 countries; community leaders who are passionate about making those struggling in their midst better off; and young people who are embarking on a transformative experience abroad that will raise their consciousness of global citizenship and make them feel a "a little softer about places that are not as economically well off," as one CFHI Medical Director put it.
The day in and day out of mothering is a frequently overwhelming cacophony of whining, laughter, hugs, and shrugs. There are moments that intersperse our daily routine and allow us to expand our children's worldview. These moments make us feel like super mamas. Through CFHI I am able to be the mother I want to be for my children and the children of the world.
Although my financial support of CFHI is modest, it is steady. Through this steady giving to CFHI, I am confident I am contributing to a better world. Through modeling generosity for my children, I am confident I am shaping the kind, ethical, responsible humans that I hope they will become.