By Lyndsey Brahm
Program Operations Manager
There is a certain energy that is felt walking through the doors of the United Nations (UN) in New York City. It's inspiring being surrounded by so much diversity, in a place where cultures collide for the common good.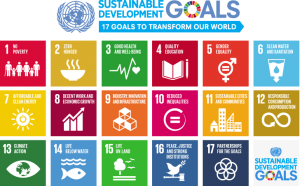 As a long time partner of the United Nations Economic and Social Council (UN ECOSOC), Child Family Health International (CFHI) had the honor of being invited to the 2017 Partnership Forum  to engage in the promotion of opportunities to increase prosperity and sustainable development for all. The forum's theme was "taking action to improve lives". CFHI has long been a part of this movement and is recognized for its unique approach to community engagement, prioritizing local empowerment through ownership and recognition of expertise, and utilizing an asset-based approach, which draws attention to strengths within the community rather than weaknesses.
Mrs. Mary Robinson, former President of Ireland and High Commissioner for Human Rights,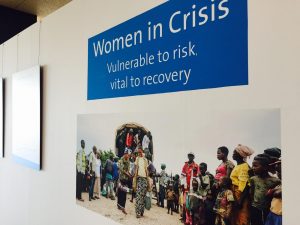 stressed in her keynote speech that, "we cannot achieve anything without partnership. It simply won't happen." In conversation amongst foreign diplomats and UN members, the importance of inclusive, bold and innovative partnerships was discussed in order to strive for resilient infrastructure and to honor the Sustainable Development Goals (SDGs), with special regard to vulnerable countries and a changing climate.
CFHI seeks to bridge the gap between the global north and south through sustainable partnerships that allow for communities to take ownership over their own development and to provide a means for those with great promise to remain within and dedicated to their communities. CFHI's global health education programs highlight local expertise and encourage program participants to understand and value what it means to be a guest in a community other than their own. This approach has the power to shape future collaboration for the better and instills hope in achieving important global initiatives, such as the SDGs.