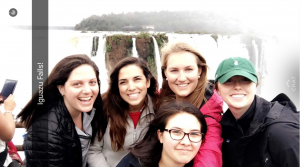 (CFHI Student, Madison, Pictured on the left)
A little about Madison:
I graduated from Washington University in St. Louis and will be starting medical school this August at Upstate Medical University. I heard about CFHI as an undergraduate when a representative from CFHI came and spoke at my school. After deciding to take a gap year between my undergraduate years and medical school, I thought a CFHI program could be a perfect way to bridge the gap between my undergraduate experience and the beginning of medical school.
Why she chose CFHI:
I chose the Primary Care and Social Medicine program in Córdoba, Argentina because
of both the location and the focus of the program. My time working in the Emergency Room during my gap year had made me acutely aware of the necessity of learning Spanish and the importance of primary care. Everyday, I saw patients who used the Emergency Room in lieu of a primary care provider, patients who were born into a system where structural violence had stripped them of access to quality preventative care. The Primary Care and Social Medicine program in Córdoba allowed me to explore primary care in another country while simultaneously improving my Spanish. The one-on-one Spanish lessons combined with complete Spanish immersion greatly improved my ability to communicate in Spanish. I left Argentina with a deeper commitment to medicine, to global health, and to communication.
Reflection on what's next: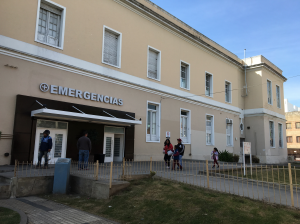 As an Anthropology: Global Health and Environment major at Washington University in St. Louis, I enjoyed applying an anthropological lens to global health issues and studying the complexities of global health issues and policies played out on a local level. CFHI gave me a valuable opportunity to immerse myself in another culture and see those complexities firsthand. Ultimately, my hope is to be involved in initiatives that will reduce the number of premature babies, combat the many adversities associated with prematurity, and improve medical care for people with disabilities. I know I will take what I learned from CFHI with me as I continue along the path to become a physician and work toward those goals.